Stinger Tees will serve you well.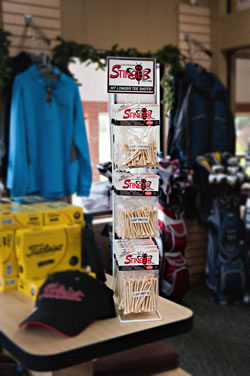 Stinger Tees perform as well for our retailers as they do for our golfers. Our products are available in a variety of retail packaging that suits any store need.
For more information about pricing and ordering structures, please contact us at 1-888-600-3447 or email us at theteam@stingergolf.com.
"I order cases of tees extremely frequently, so scheduling the entire season accurately is unrealistic. The next day service provided by Stinger Tees, Inc. is a tremendous feature, I've never been disappointed."
Jon Migely, Oakmont Country Club, Oakmont Pennsylvania